Explore Central Morocco on your own
If you are looking for a base plan to explore Central Morocco on your own in 10-14 days (and with children), you are in the right place.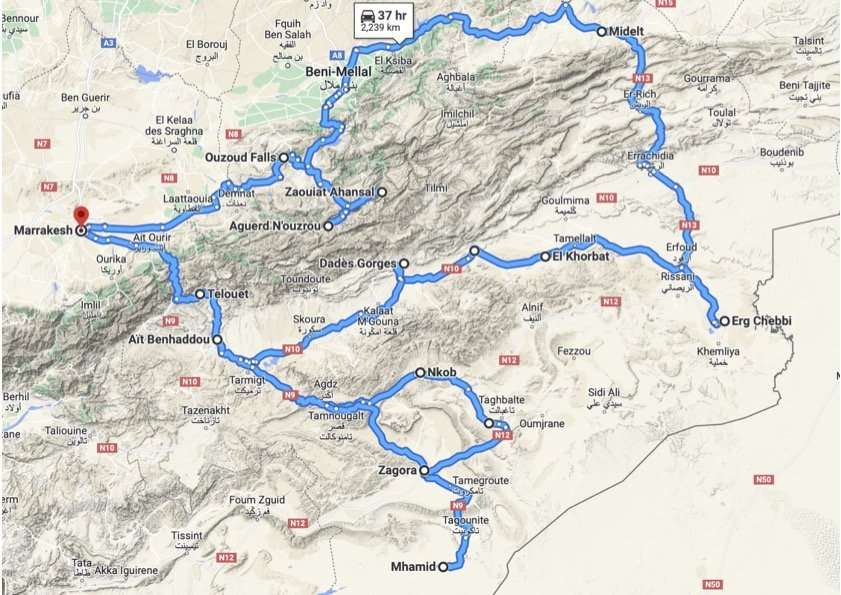 14 days where we explored:
the Medina and souks in Marrakesh
the highest waterfalls in North Africa
valleys and tamazight towns at 2000m altitude
fertile oases and steep gorges
180 million year old dinosaur footprints
5000 year old petroglyphs
centennial kasbahs and kasrs
150-meter high dunes, mirages, 350 million year trilobites
I prepared the trip by reading LonelyPlanet and a lot of travel blogs on the internet. It was very useful! So I've decided to share my experience in case others find it inspiring or helpful.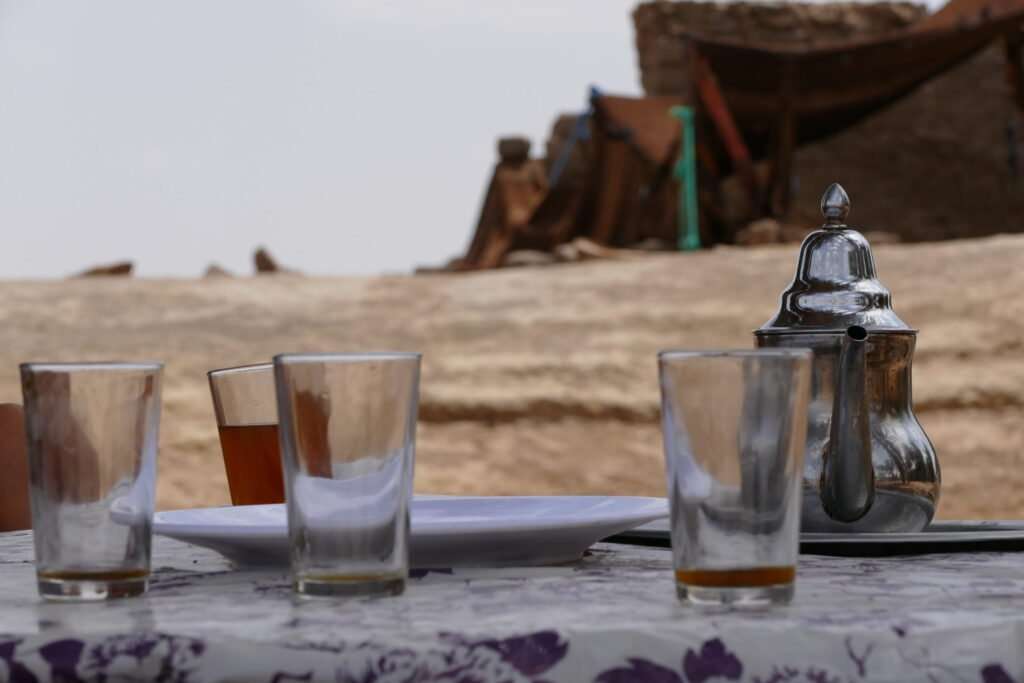 Three Key Decisions
Before the trip my main issues were whether it was worth going with children (9, 10 and 14 years old) to Central Morocco in August in the middle of a heat wave, whether to rent a car travelling on our own, and which of the two main deserts to go to.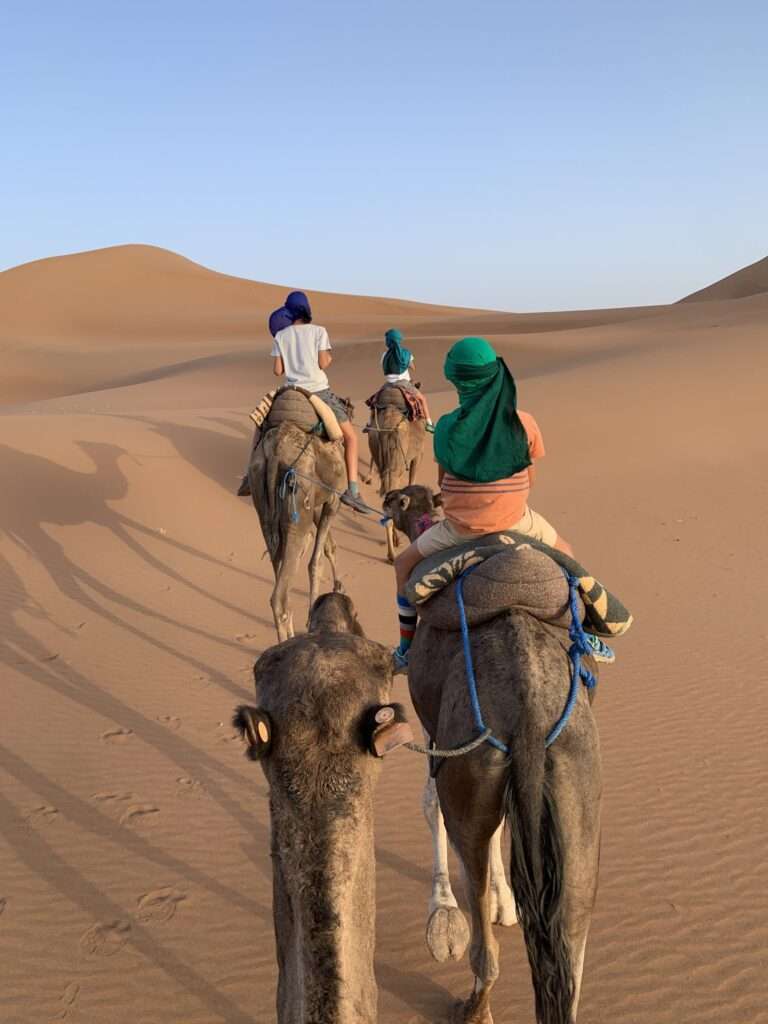 Morocco (and desert) with children in August?
Fantastic to travel in August! It's low season so we were alone in most places. And the heat? It reached 46 ºC in Marrakesh and 50 in the desert, the rest of the days 36-40 ºC except in the mountains where it went down to 30 degrees. It was very bearable: after one day one got used to it, it was a dry heat and at peak hour we drove with A/C or took a nap.
On your own and by car?
It was our first time in Morocco and we travelled on our own. Very easy to book hotels and car (Dacia Duster type) online. Driving in Morocco is very simple: good roads, no aggressive driving, low speed limits, plenty of petrol stations and GoogleMaps works well (good estimation of travel duration and ability to find villages). If you respect speed limits and rules you won't get any fines.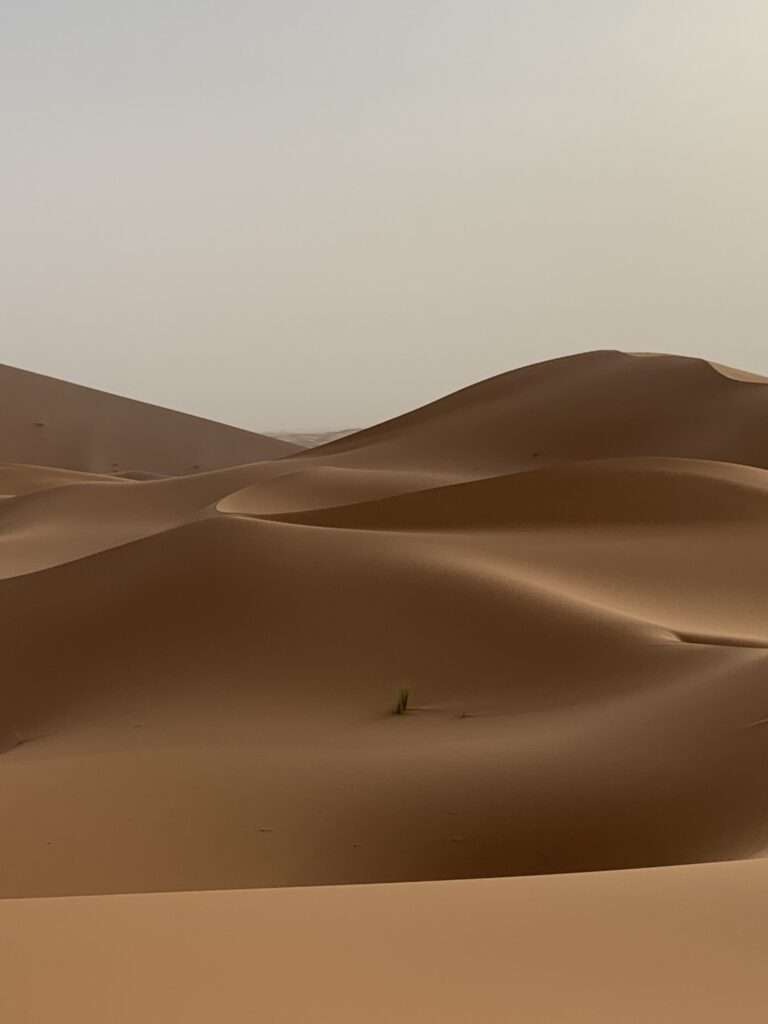 Erg Chebbi or Erg Chigaga?
One of the highlights of the trip is the desert dunes. Erg Chebbi and Erg Chigaga are the two most outstanding ones and you don't always have the time to visit both. We did visit both of them and they are incredible: the ones in Erg Chebbi are higher and more beautiful, while the ones in Erg Chigaga are more authentic desert which can be reached after 2 hours in a 4x4.
Types of Traditional Housing
On the route we come across four types of traditional dwellings that I mention along the route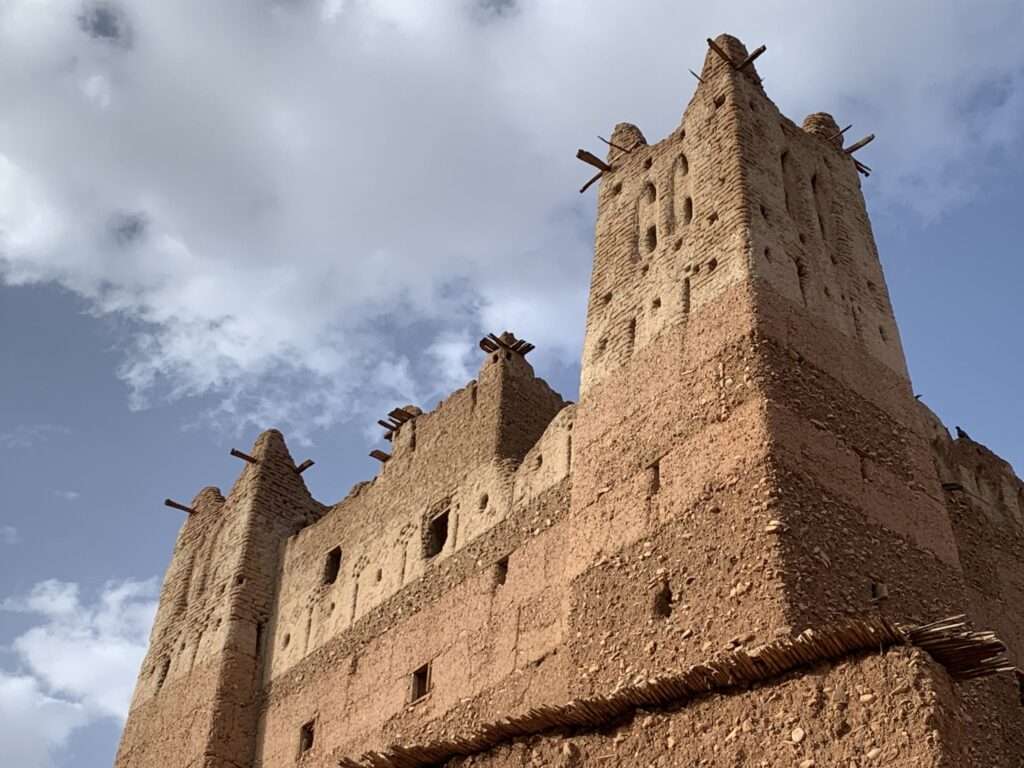 Kasbah

: fortified house (or rather fortified manor!) in which powerful families or clans lived. They typically have 4-5 towers



Ksar

: fortified settlement with a multitude of houses belonging to different families; most of them are humble houses and often within the ksar there is one or more kasbahs.
Riad: traditional Moroccan house designed to provide privacy for a wealthy merchant family or a family related to the king. They are accessed through a single door and have hardly any windows to the outside. They have an elaborate interior design, in the centre a tiled courtyard with a few fruit trees, and wrought-iron windows to the inner courtyard used by the women of the family to watch without being seen when they had visitors from outside.




Dar: simpler than a Riad and without a garden (although it does have a courtyard in the centre).